About Carlos Garcia
Carlos Garcia has joined Carolina Realty World at Keller Williams Lake Norman-Mooresville.
A native of Colombia, South America, Carlos is fluent in English and Spanish. His parents passed away when he was 16 years old, and raised by his older siblings where they lived in New York. He moved to Florida and then to North Carolina where he worked as a Liaison and Translator with the undocumented, assisting them with their health care needs. He later found work with Lowe's Companies, a Fortune 50 Home Improvement Company where he honed his customer service skills first as a part time Lawn; Garden Associate. Due to his exceptional people skills and enthusiasm, he was quickly promoted to Manager.
Carlos has four years' experience in automotive sales (2012-2017) and has been recognized for his excellent customer service, for exceeding sales goals. In fact, Carlos often ranked #1 in sales at his dealership and #2 in customer service in the greater Charlotte-Metro region.
Carlos and his wife Kirsten, reside in Statesville with their youngest daughter, Laila. Laila is in elementary school and is a gifted artist. His other daughter, Paola, attends Appalachian State University in Boone, NC and is studying Journalism and Public Relations. His son, Jonathan, attends Miami-Dade College in Florida and is studying to become a Dermatologist.
"I'm so excited to join Carolina Realty World at Keller Williams Lake Norman-Mooresville. I love taking care of people, making them smile and exceeding their expectations. Buying a home is the most important, not to mention most expensive purchase of a person's life, and I want to make it a pleasant experience," adds Carlos.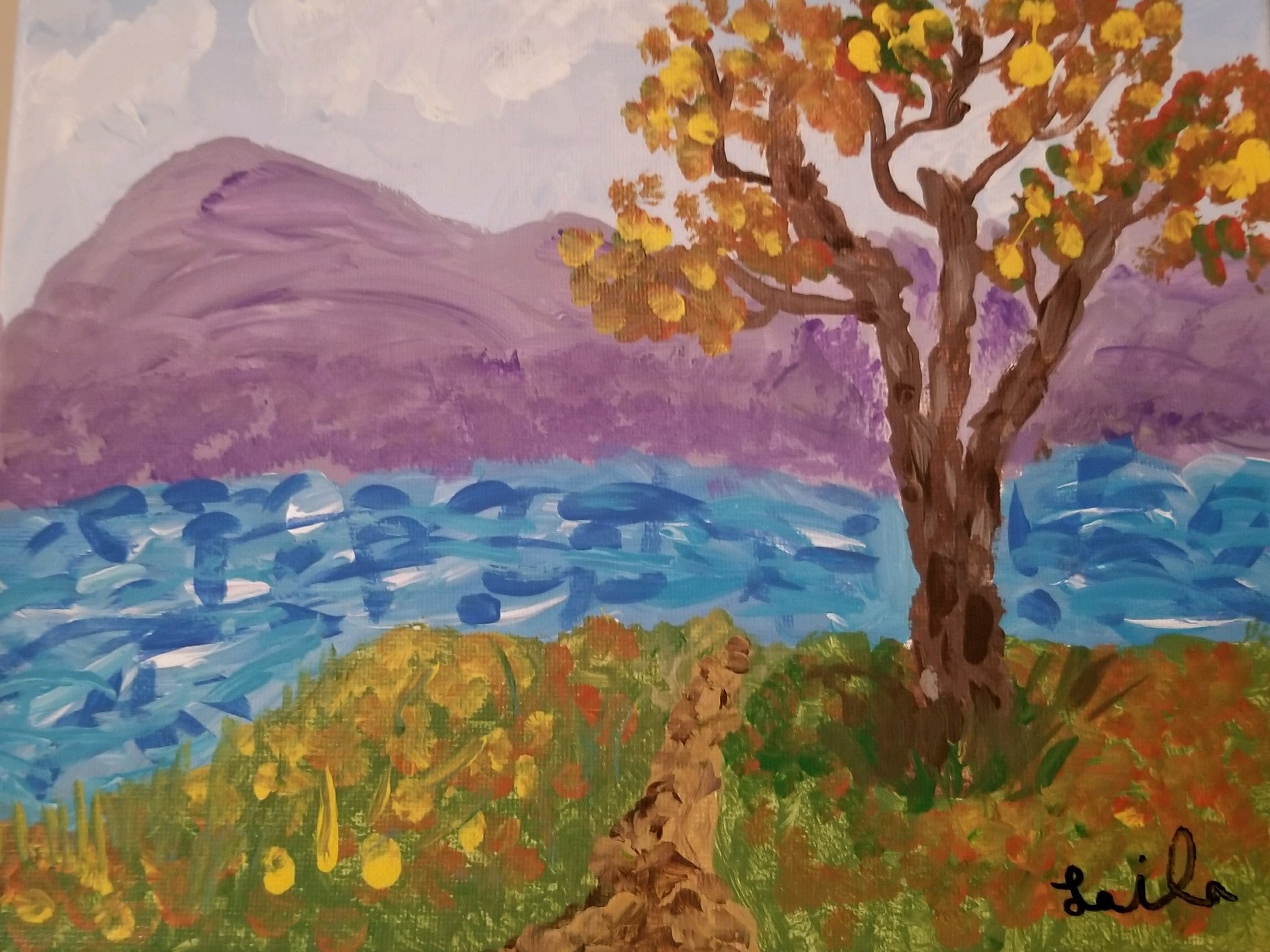 Art by Laila